The foundation of the University's physical development sits upon an urban design framework that organizes all the attributes within the master plan. The framework is a combination of planned open space, architectural features, and circulation systems that are unique to the University. The framework is meant to last in perpetuity; to be built upon and expanded, but never compromised.
Establish a common urban design framework that is representative of an exemplary world-wide leader in education.
Create a strong foundation to the campus' design that embodies history, culture, and pride of the campus and community.
Prioritize elements within the built environment that will be used to inform all thematic components of the master plan.
Assure the urban design framework can be expanded and strengthened over time.
Integrate ideal physical characteristics with model operational and movement requirements.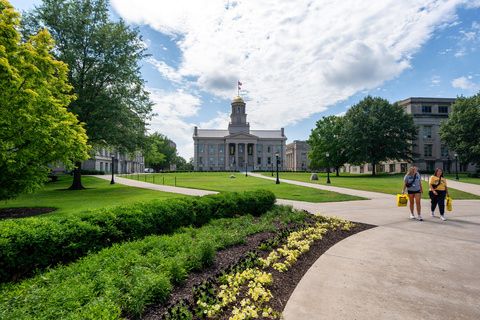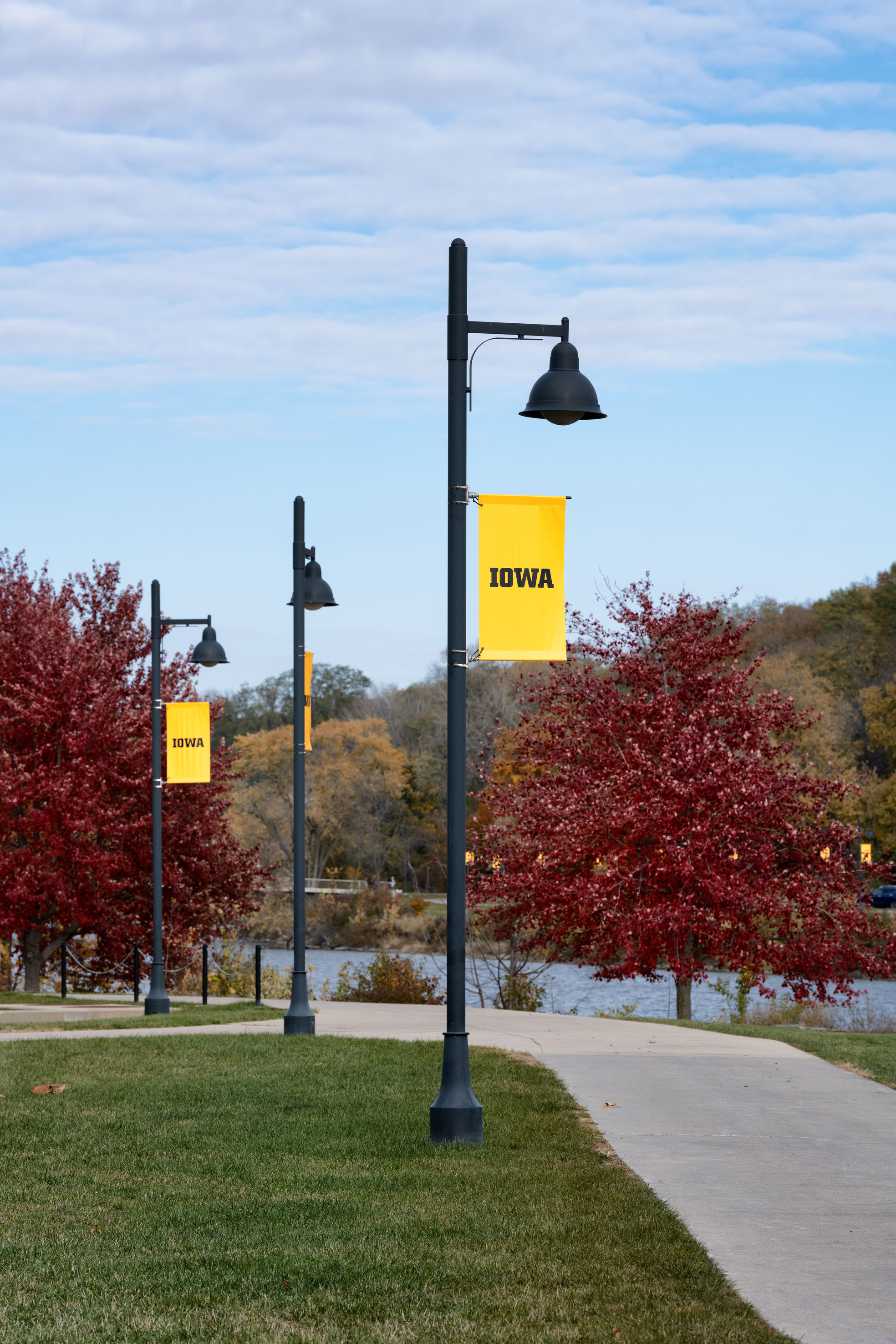 The Iowa River bisects the University creating two distinct campus settings. It is the Campus' most predominant natural feature and is used mainly for recreation.
The Pentacrest is the beginning and continued heart of undergraduate education. It consists of four historic buildings, formally arranged around the Old Capitol, on a bluff overlooking the Iowa River. The sacred open space and lawn complete the setting of the University's most notable collegiate environment.
The orientation and configuration of the Pentacrest buildings are arranged symmetrically around the center axis of the old Capitol. This sets important precedence in aligning vistas, view planes, open space, and buildings on the east side of the river.
Large-scale, strategic open spaces that are unique to the University are key features that drive the development of the physical environment around them. They are free of buildings and motorized vehicles.
Pedestrian ways are walkways free from bicycle or vehicular impediments. They are open spaces that promote safe pedestrian circulation, easy access, and connectivity to buildings.
Multimodal Pathways are the main pathways that pedestrians, bicycles, and non-motorized and motorized vehicles share. They are key links between the vehicular corridors and pedestrian ways amongst the campus and community.

Vehicular Corridors are major motorized vehicular routes linking the campus with the surrounding communities. These are large scale conduits for movement. Highway 6, Burlington Road, and Melrose Avenue provide connectivity in the east-west direction. Riverside Drive, Capitol Street, and Dubuque Street provide connectivity in the north-south direction.
Special treatment of the site must be considered at focal points where components of the framework plan intersect.
Interactive Framework Plan Map