The Open Space plan develops a system to analyze the amount and type of open space needed to support campus programs. This plan also develops and maintain an open space framework in support of related master planning components such as: landscape and vegetation, views and vistas, wayfinding, campus edges and gateways, and circulation systems.
Goals and Objectives
Embrace the Iowa River 

Create policies to ensure preservation of open space that is balanced amongst building use and circulation systems. 

Establish building and open space density ratios.  

Increase student recreation space.

Establish an organized system of exterior spaces that are safe, comfortable, and support collaborations amongst all constituents. 

Create a system of larger open spaces for gathering (exterior rooms) connected by a series of pedestrian pathways (exterior hallways) used to link open spaces to one another. 

Use open space to strengthen the physical image and legacy of the campus. 

Identify and protect strategic open spaces which will preserve the University's heritage and historical landscapes.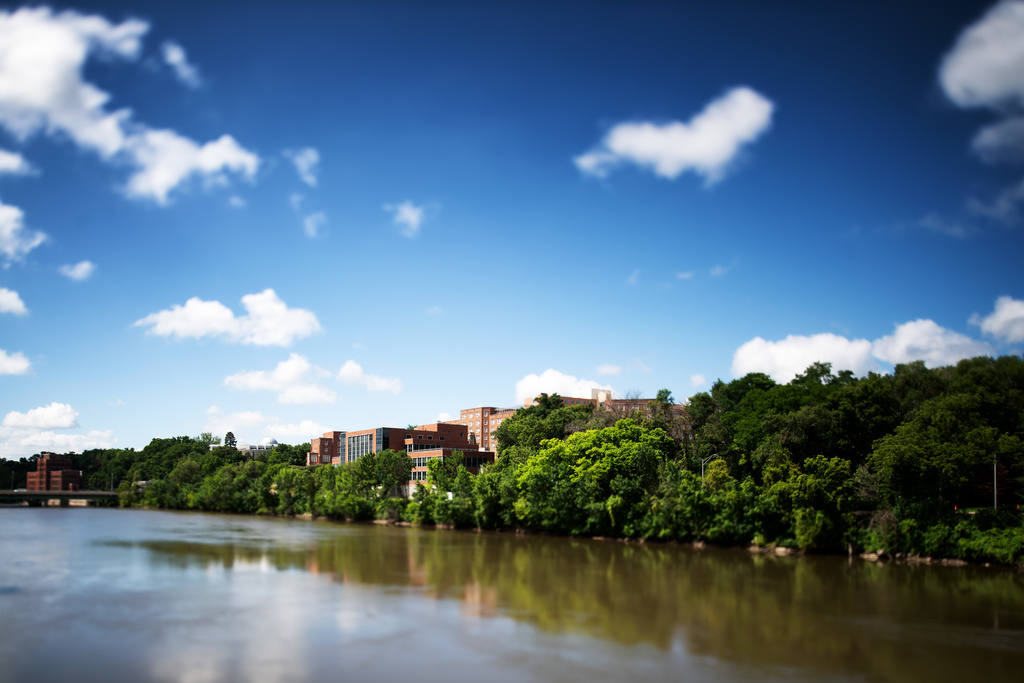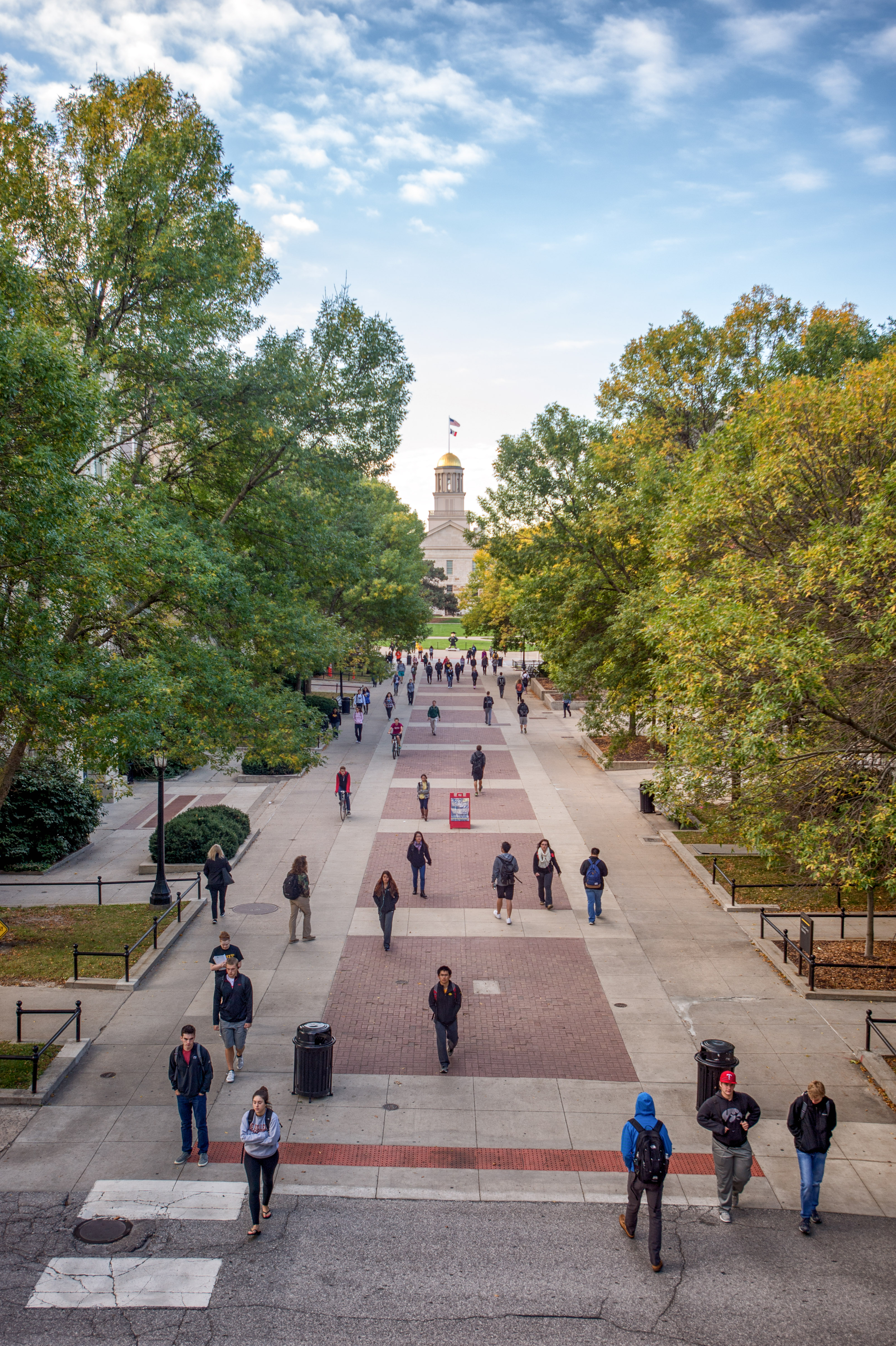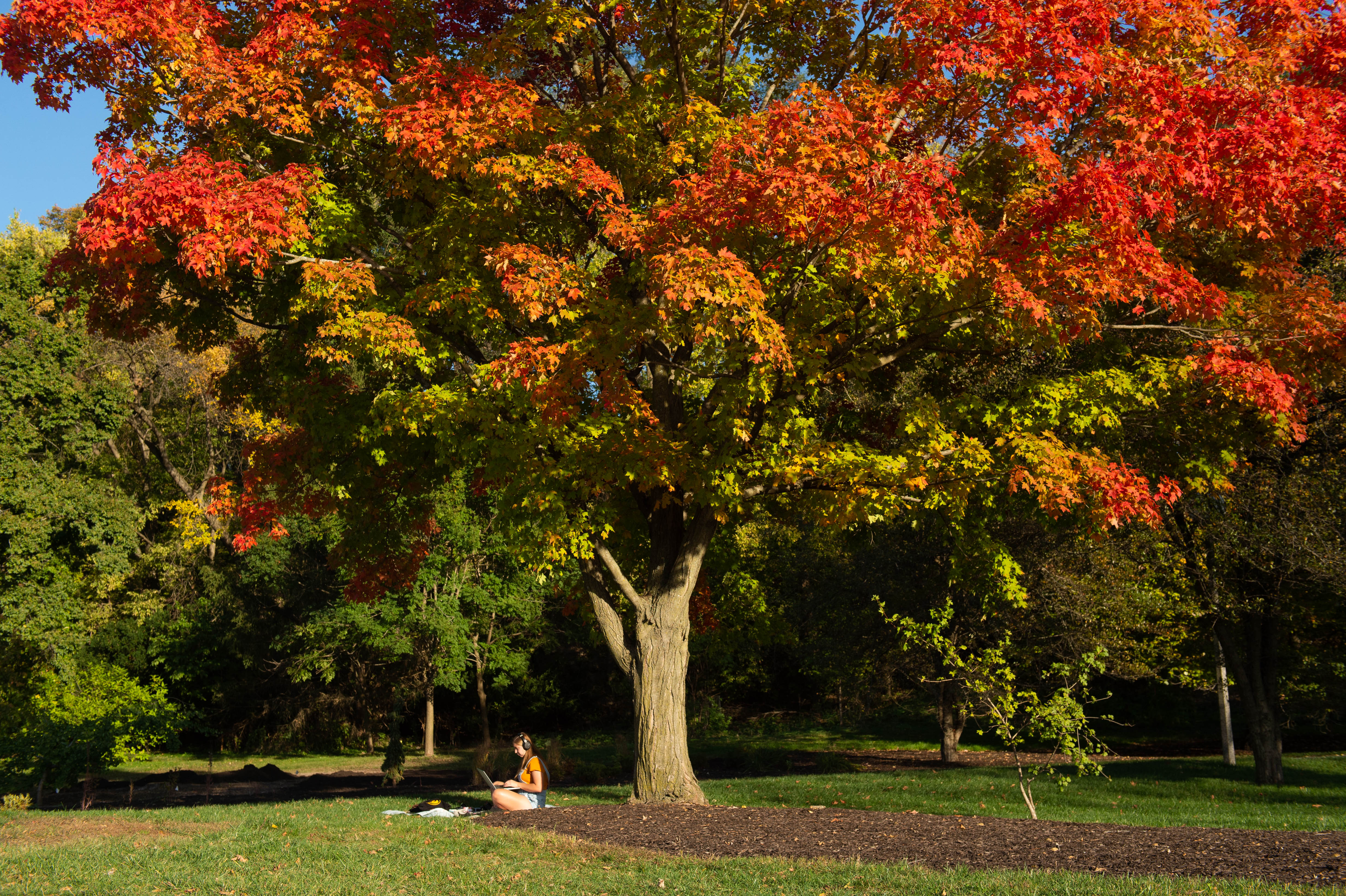 Strategies
The campus open space plan is comprised of seven unique types of spaces. Each plays an important role in the physical development of the campus.  They address programs exterior space needs while establishing order and balance amongst buildings and circulation systems.  
Pedestrian Ways: 

These are well defined corridors, free of roadways, for primarily pedestrian movement only.  These may include non-motorized transportation such as bikeways but if so, require dedicated lanes for such.  These spaces should be free of any vehicular conflicts.
Yards and Lawns

: 

These are buffering spaces between buildings and adjacent streets, bikeways and pedestrian walks. These are soft-scaped areas that have an aesthetic purpose relative to adjacent buildings.  They provide places for informal gathering and are not intended for active use and programming.
Courtyards

: 

These spaces are defined by a sense of closure created by buildings or other architectural elements.  There have limited points of entry and are typically a smaller, intimate scale.  Courtyards are perfect places for respite and/or small group gatherings and events. The use of hard-scaping landscape materials support a more active, programmable space.
Quadrangles: 

Larger scale open spaces typically defined by major buildings. These traditional collegiate style open spaces are typically iconic places are used for all types of gathering and program needs. There is a sense of enclosure but at a scale that allows for both sun and shade creating diverse places within each space. Multiple points of access promote connectivity within and amongst the surrounding built environment.
Natural Areas

: 

Areas of untouched landscape deemed important to protect from development.  These include prairie remnants, wooded forests, river bluffs, ponds, wetlands and other natural features.  They are typically an appealing landscape that contrasts the built environment. Natural areas are low maintenance requiring only selective clearing to control invasive species.
River Corridor

: 

A parklike setting along both sides of the Iowa River as it passes through campus proper. This area promotes a variety active and passive uses intended to promote the river and maximize use, enjoyment, and community engagement.  This open space will take advantage of, and further strengthen, the presence of natural scenery to contrast the urbanization of campus buildings. Its framework lies along the river's edge while integrating non-motorized circulation for easy access and community connectivity. 
Athletics/Recreation

: 

Many of these open spaces are design for specific program uses.  They consist of a variety of practice and playing fields, turfs, and courts, the Finkbine Golf Course, and other supporting activity related training, event, and recreation spaces. Although predominantly sport related, other defined open spaces support passive recreation for walking, running or biking through scenic areas.

 
Open Space Interactive Map